SPAM stands for Self-Publishing Artists' Market – a great acronym!
The Foundation Press made a stunning collaborative risograph magazine using elements from all the participants on the day for everyone to enjoy.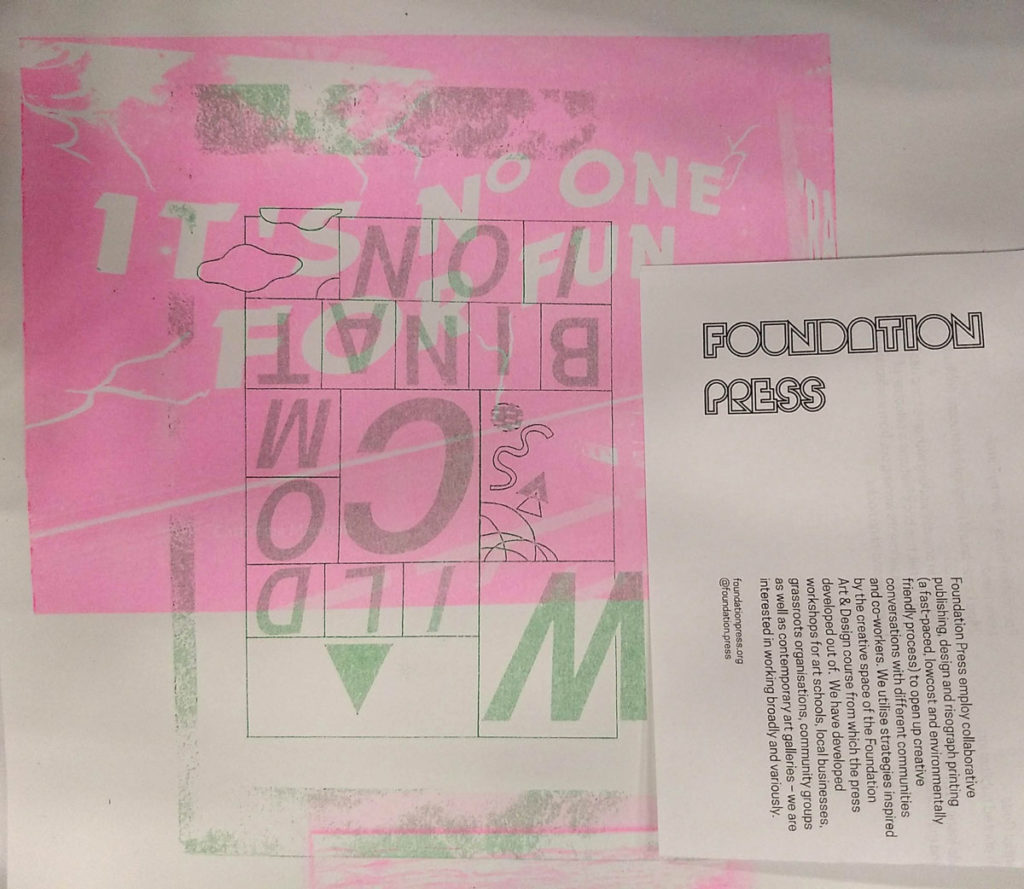 We had a wonderful time at the BALTIC , some familiar faces and some new friends. Thanks to everyone who made it such a lovely event.