A fun challenge for the holiday season now that the final artists' book editions of the year are packed up and ready to go.
Create content, layout and print a 'zine in an hour! Can it be done?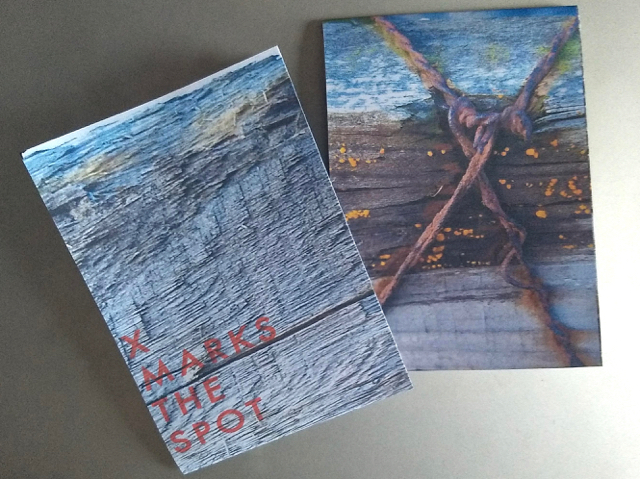 "A walk along our nearby canal side inspired me with the wonderful colours in a rusty fence. The image of the rusty 'X' in the wire led me to 'X marks the Spot' and the general political uncertainty and a song inspired the short poetic text about community and hope."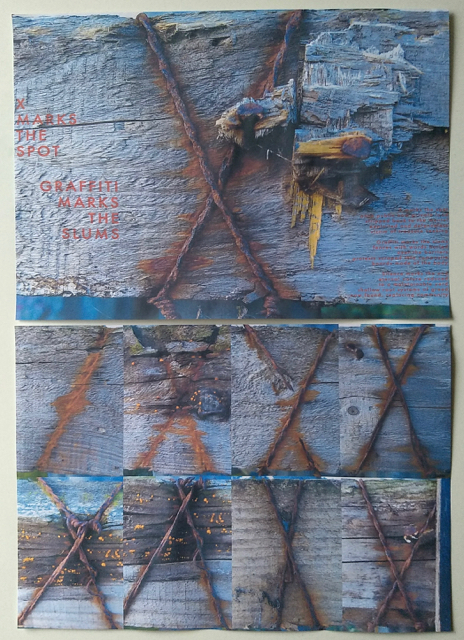 The whole process took 2 hours, the challenge is to get the next one down to an hour. Far different to the collaborative 'zines we usually produce which can take up to 3 months of content production, editing and layout.